Harkoi Lip & Cheek Tint | Shop All 5
 A blush + tinted lip serum + eyeshadow
a true multitasker this product, use it as a hydrating blush,
lip
serum & eyeshadow for the monochromatic look of your dreams. Made up of 6 different oils Almond, Avocado, Argan, Jojoba, Vitamin E & Marula, and Aloevera & Grapefruit extract. A product packed full of goodness, in an airless pump packaging so you get to use every last drop.
Intense Buildable Pigmentation - this formula is pigment packed and does not shy away. But if you believe in the philosophy of more is more, this can be layered on beautifully for an opaque look. 
Dewy & Bouncy Finish - prepare to be complimented, because this will make you look youthful and flushed due to its naturally dewy and bouncy finish.
Instant 

Lip

 Nourishment
- with over 8+ active ingredients, prepare for your
lips
to instantly pucker up with this product. 
So lightweight that you forget the product is even on!
Harkoi Lip & Cheek Tint | Shop All 5
Rs. 2,495.00
BL01 - Milky Pink
HOW IT WORKS
A BLUSH
Press out half a pump worth of product. Use both your index fingers to take equal amount of product. Create 3 dots on the idea application area. Dab your fingers around the 3 dots to create a blended and muted look. Want to go bolder, repeat the steps till your heart is satisfied.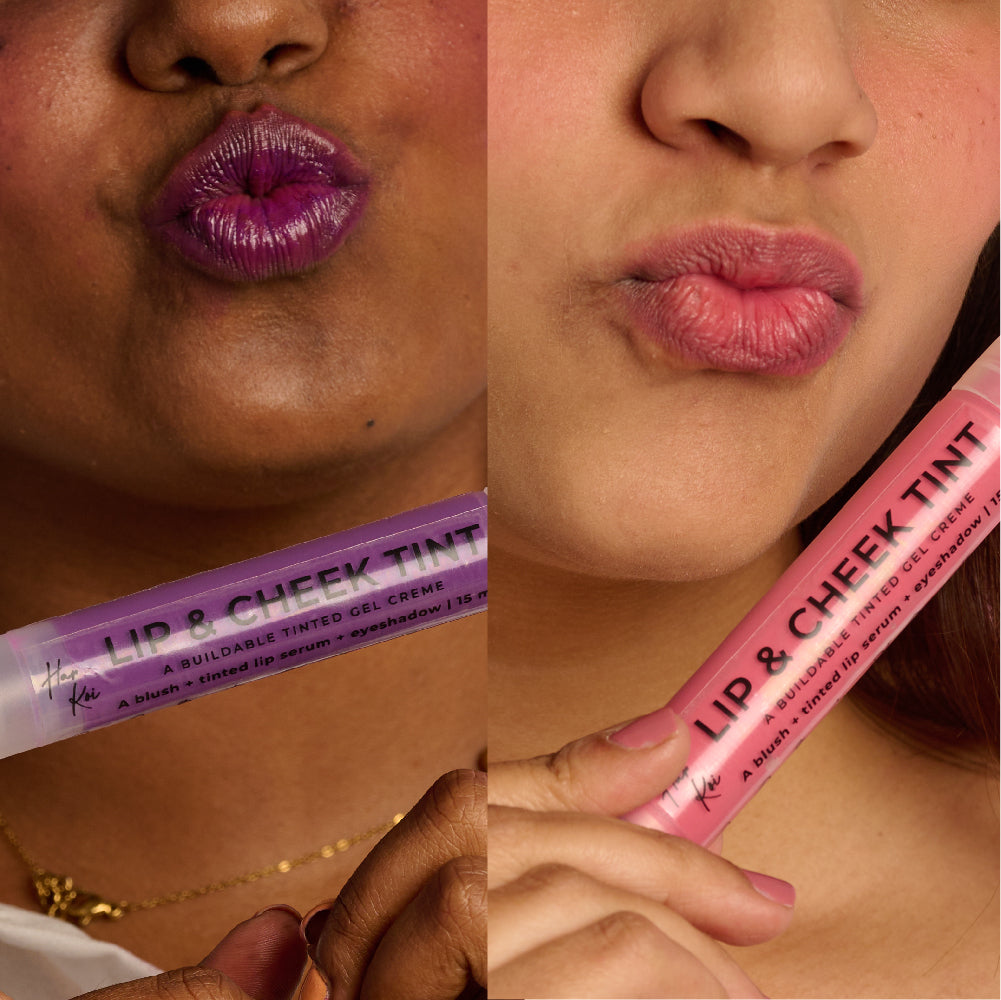 A TINTED LIP SERUM
Press out half a pump worth of product. Start with the centre of your mouth and deposit the product there. Use your fingers to blend out the edges to get a naturally flushed look. For a lined look, you can also use your nails to outline the lips. For a more opaque look, add a second layer.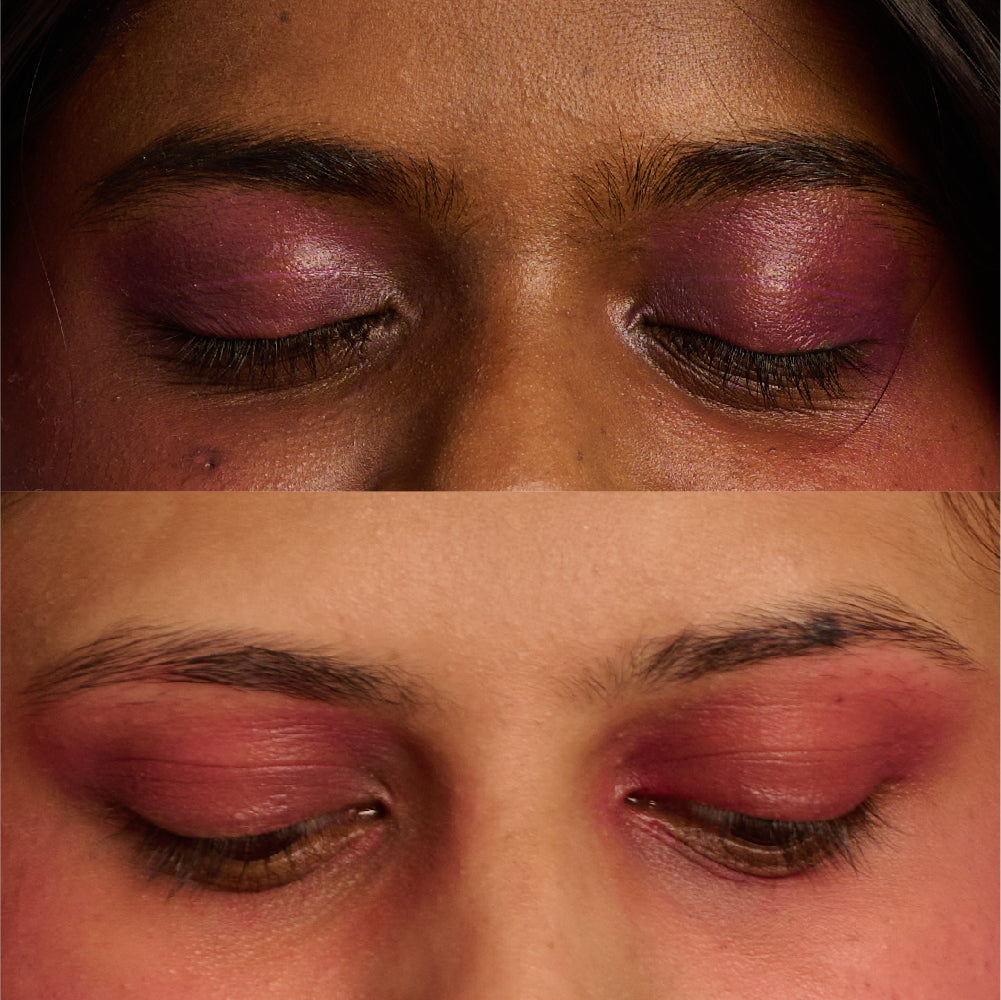 AN EYESHADOW
Press out half a pump worth of product. Use both your index fingers to take equal amount of product. Dab 2 dots of the product on your eyelid. Carefully blend the product to give an overall wash of color. Use concealer or makeup remover to clean up edges for a more sophisticated look.
Benefits of Harkoi Lip & Cheek Tint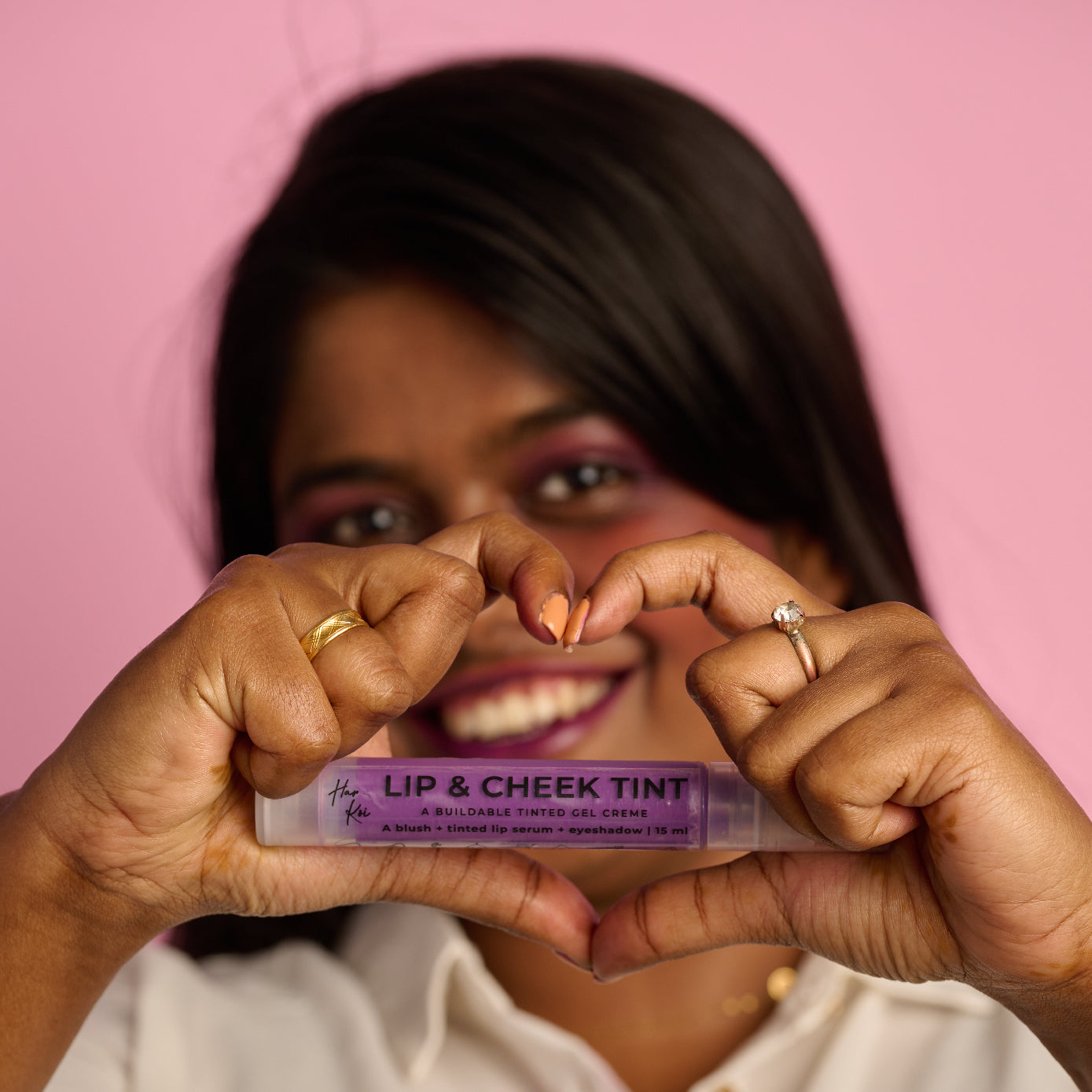 3 in 1 Tint
This product works as a 3 in 1 product saving you time & money while doing makeup and giving you the monochromatic look of your dreams.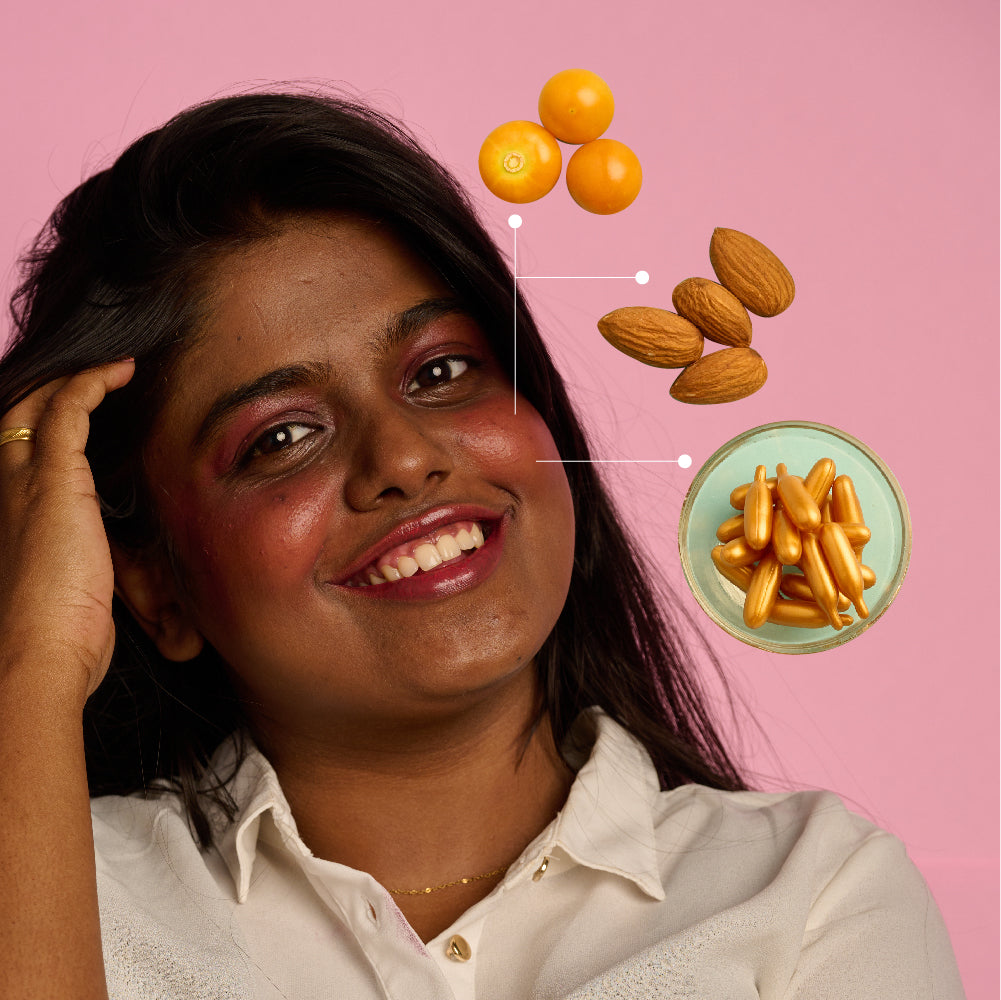 Hydrating & Nourishing
This tint includes 6 plant oils and Aloe vera and Grapefruit extract to effectively hydrate and nourish your skin and lips.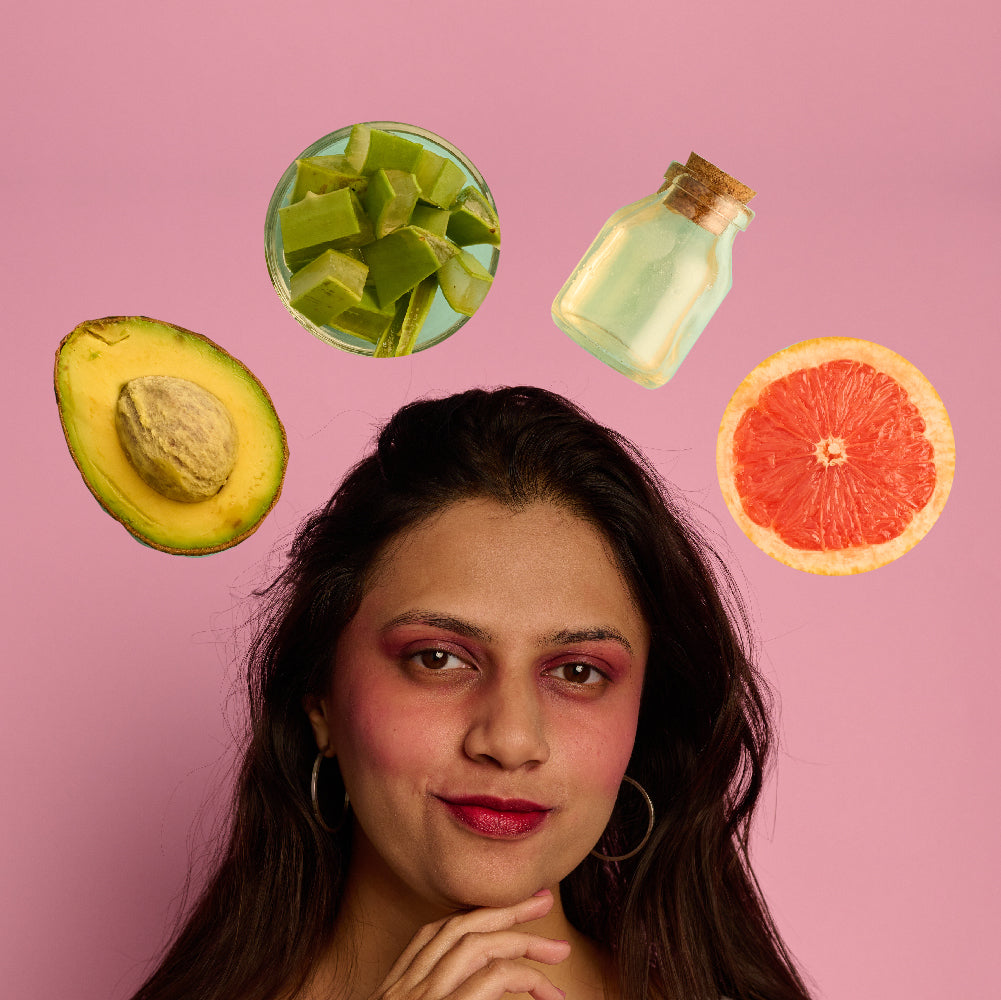 Antioxidant
8 active ingredients make this product fit to fight free radicals and help your skin get a glow from within while protecting it from external damage.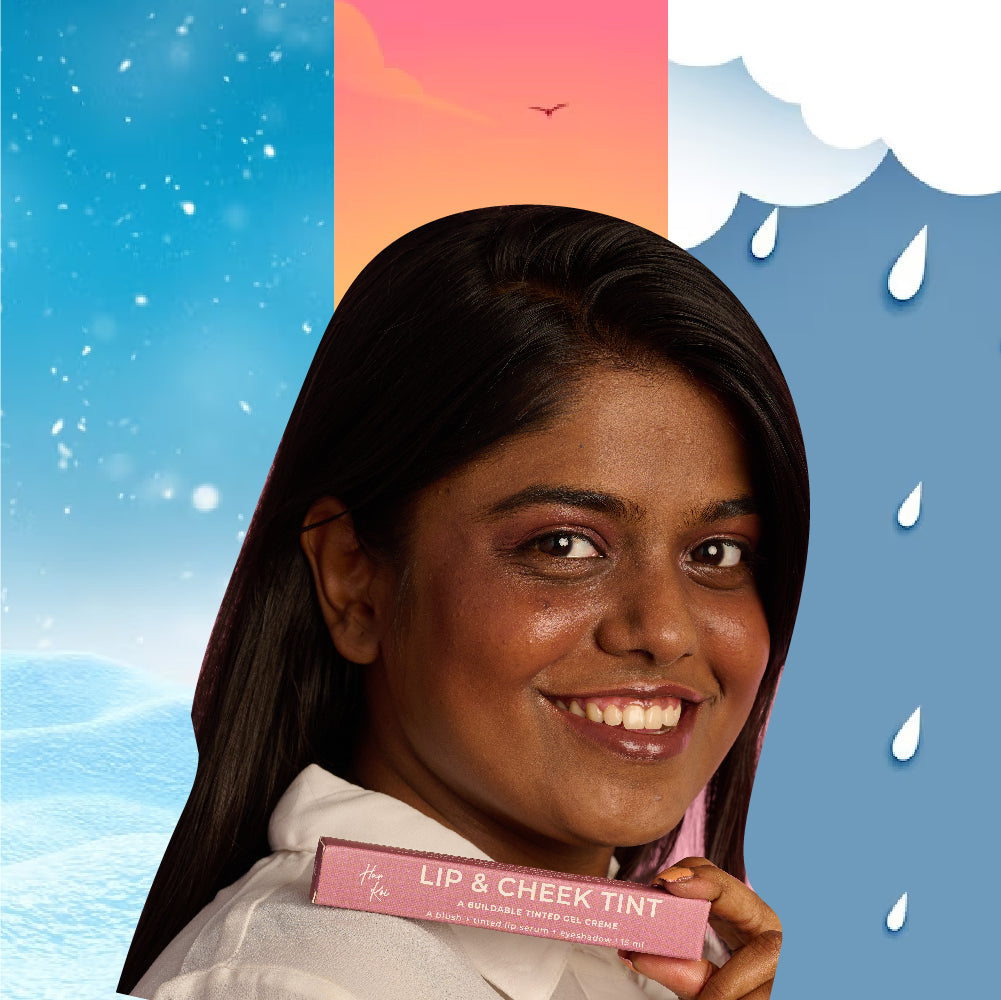 Suitable for all climate
Unlike cream or powder blushes that can't be used in all weathers, this product can be used throughout the year without worry of creasing or cakiness.
Why Choose Harkoi?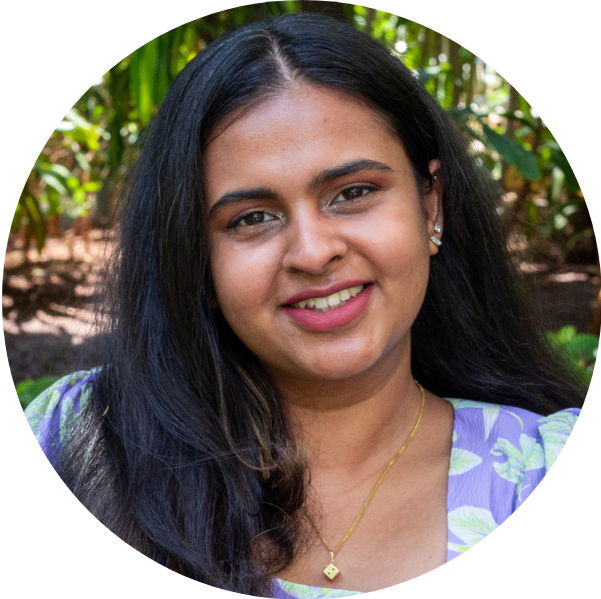 Our Story
In mid of 2018, our Founder Ritu Bhagat was working in the Beauty Industry in the research and innovation of some of the Biggest Brands out there and realised the gap in the market where all the decissions for the Brands and product launches were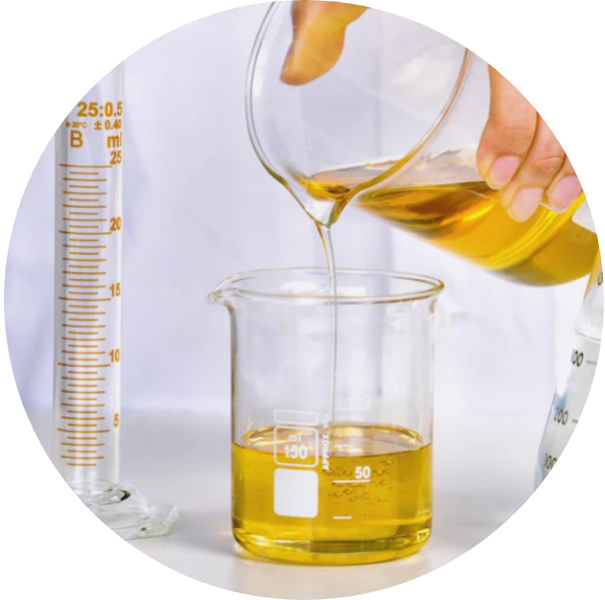 Conscious Formulation
No Known Endocrine Disruptors, Carcinogens and Irritants. We, at Harkoi, believe in making products that are safe for you. When you use our skincare or body care products you don't need to worry about what actually is going in your system.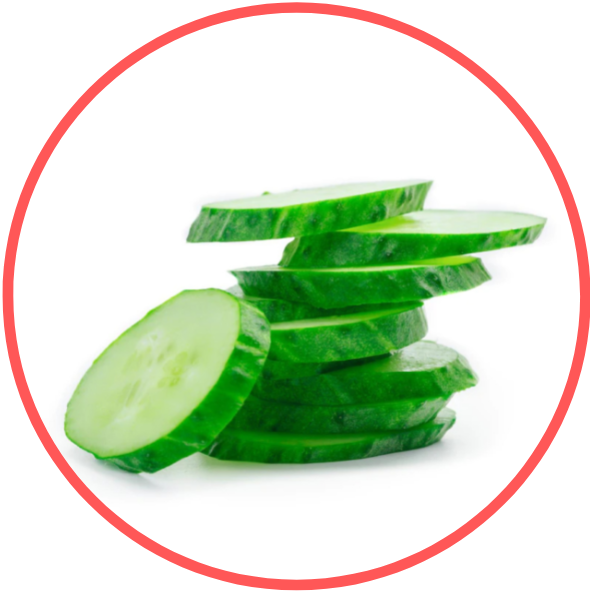 Non-toxic Ingredients
Our Founder, Ritu Bhagat, having gone through herself with PCOS/ PCOD, realized an endocrine disruptors in our everyday life and wanted Harkoi products without, so you could use the products freely and without any worries. That's why, all our formula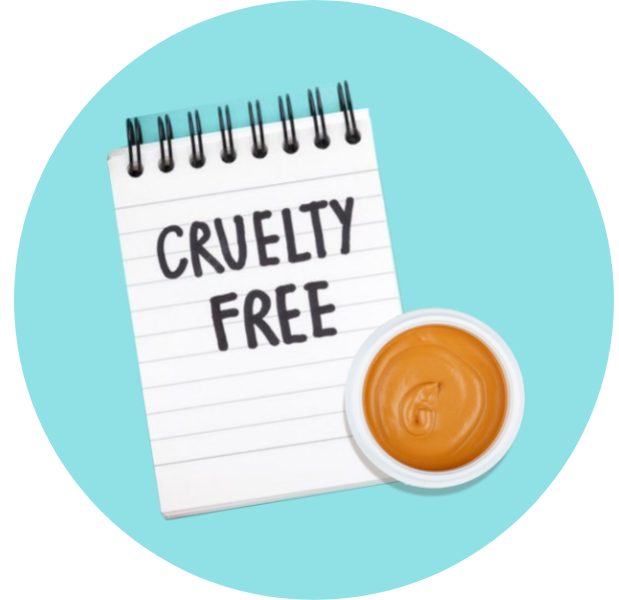 Vegan & Cruelty Free
Harkoi formulations are either vegan/ vegetarian depending on the formulations used and are cruelty free that means not tested on any animal.
Have another question? Contact us.